This installation is Inspired by the architectural principle of K4′s building. The graphical structure of the facade gets picked up by a comprehensive light installation consisting of an interactive projection mapping combined with a LED matrix. The in- and exterior are connected and communicate with each other in terms of rhythm, mood and dynamics.
"Discoeder" – an interactive light object – enables visitors to take control of the event themselves. It allows them to influence both timing and color of their visual surroundings.
The interface is free to move which turns it into an accessible and intuitive controller for everybody. At the same time "Discoeder" is both a tool to play with for the user as well as a part of the installation. In contrast to the typical situation, the audience performs together with the DJ/VJ.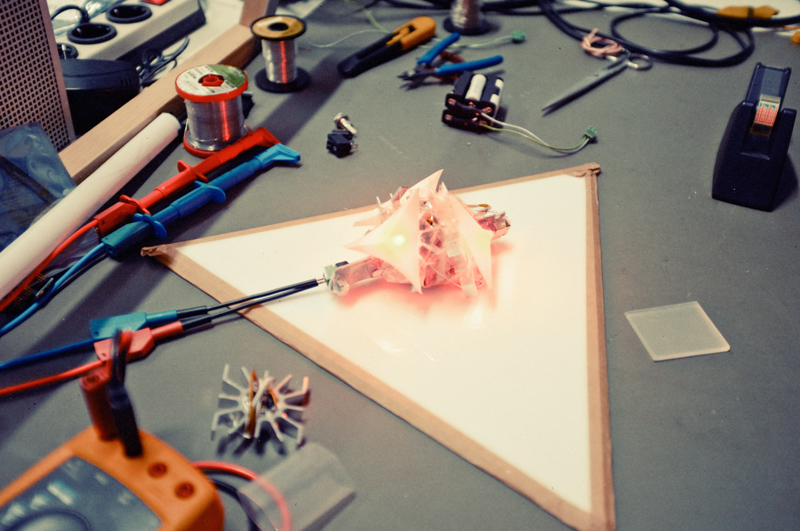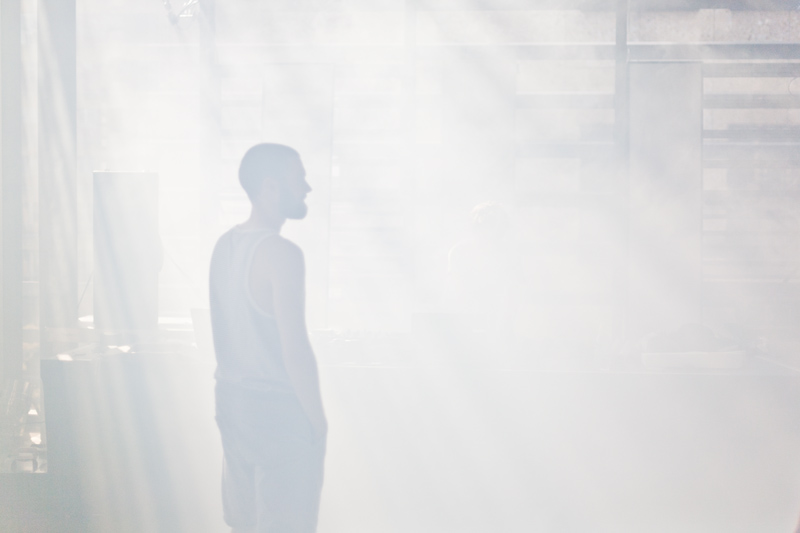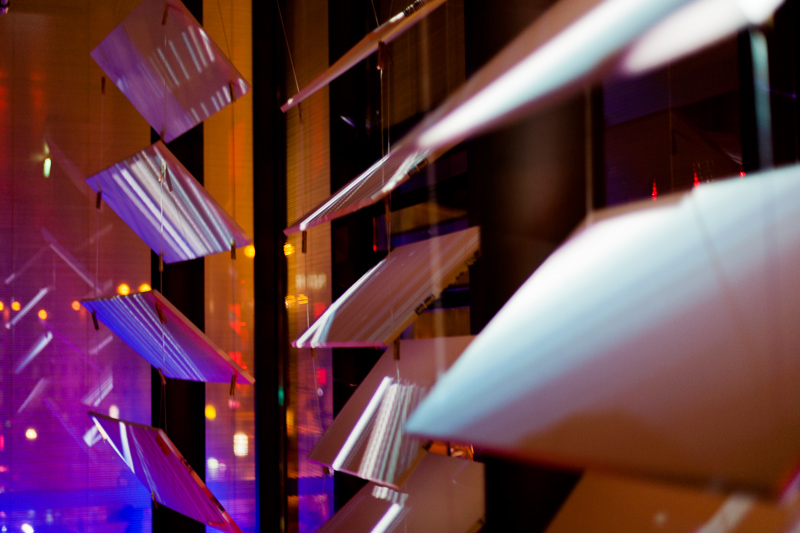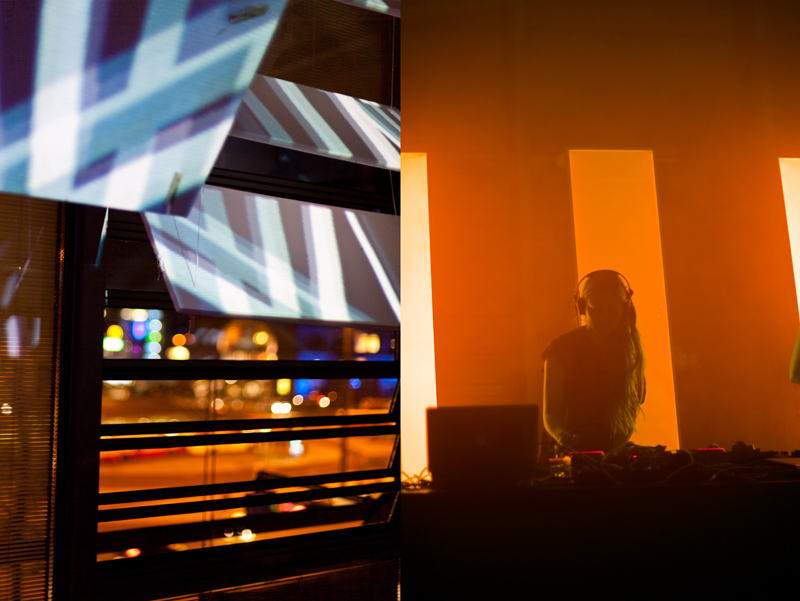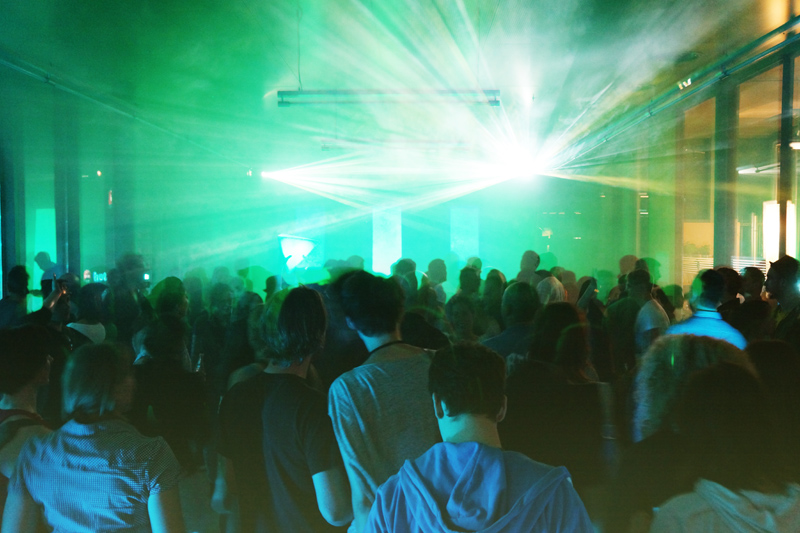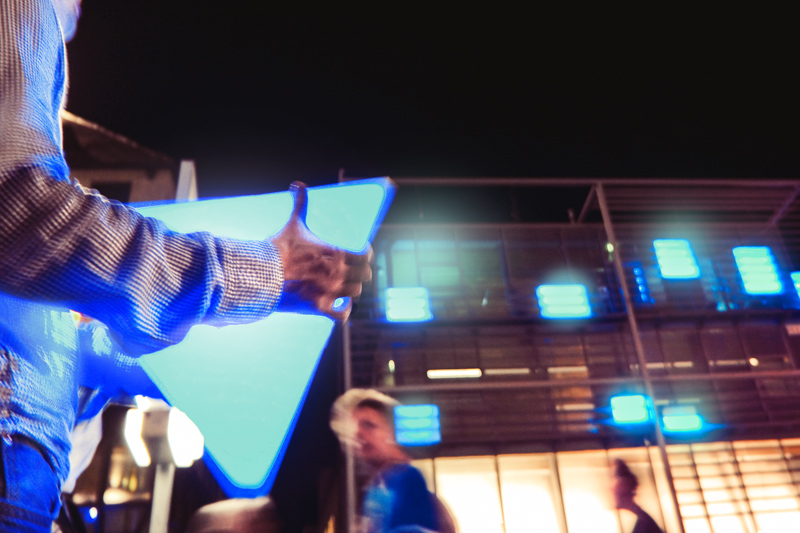 Posted in interactive by alex on June 21st, 2012.
Tags: 2012, blue, bluetooth, controller, dance, dj, dmx, gamification, installation, interactive, led, led stripe, led tetraeder, light installation, matrix, night, nürnberg, party, tetraeder, vj, wireless