elektropastete collaborated with MLF on «Lenny Kravitz – black & white america» world tour in 2011.
We used a variety of techniques to create the visuals. We were shooting elements like flowers with lens-babies while others were completely created in cg.
It was fun to work to Lenny Kravitz's great songs because each features a very specific mood. We tried to visually recreate or interprete these atmospheres and little worlds and in this way support Lenny's live performance. The visuals were shown on a huge 17 meters wide LED backdrop in the shape of an abstract mountain. Together with an amazing light show we think the visuals definitely leave a lasting impression.
MLF is Memo Akten (MSA Visuals), Robin McNicholas (Flat-e) and Barney Steel (The Found Collective), the stage design and concept was done by Es Devlin.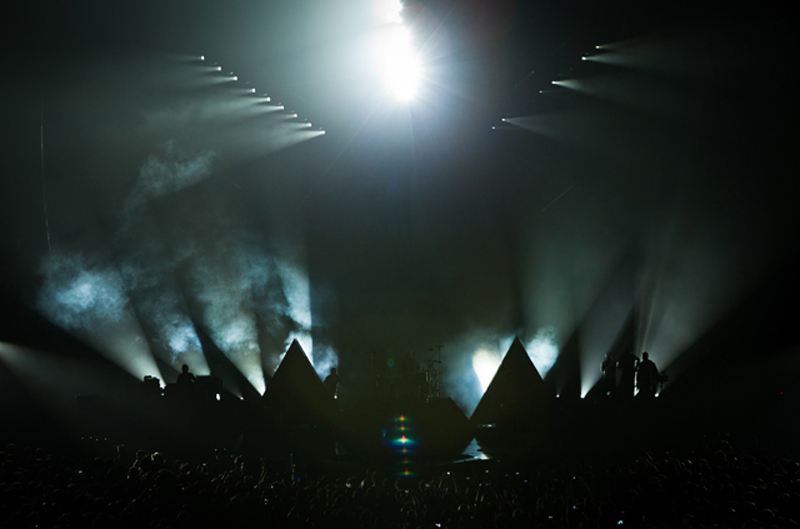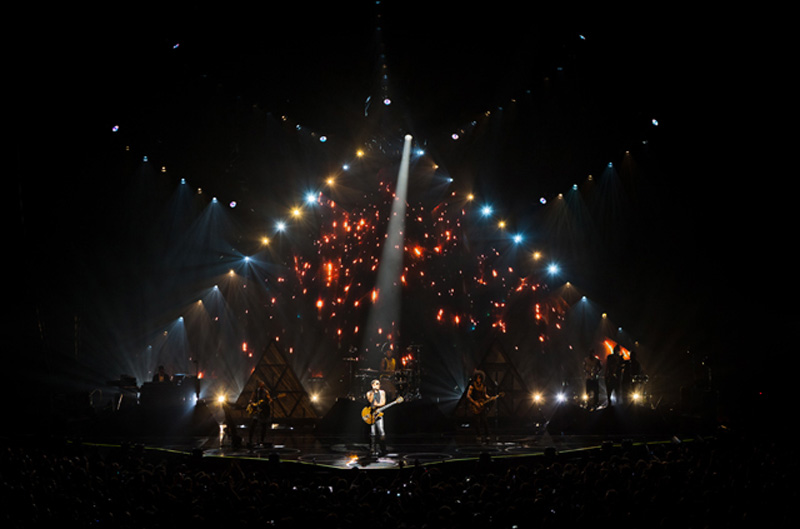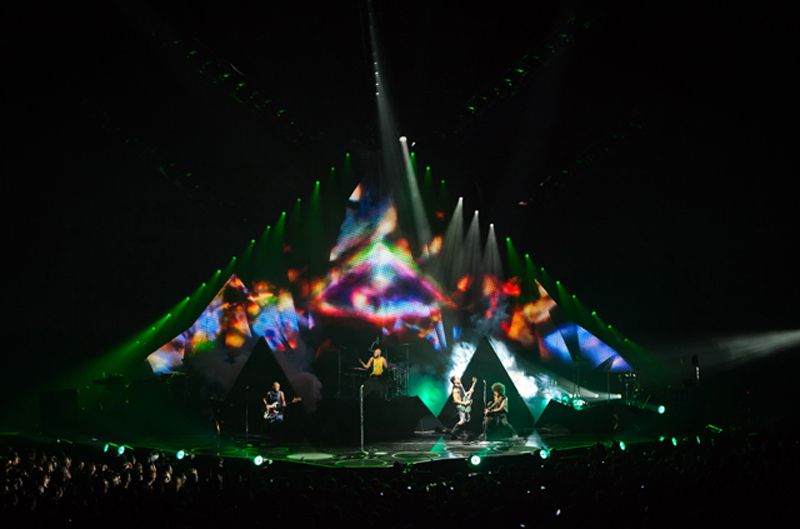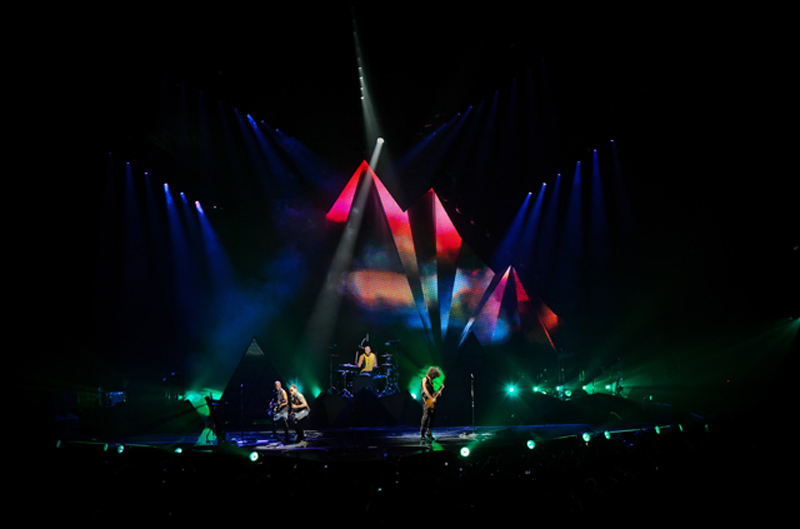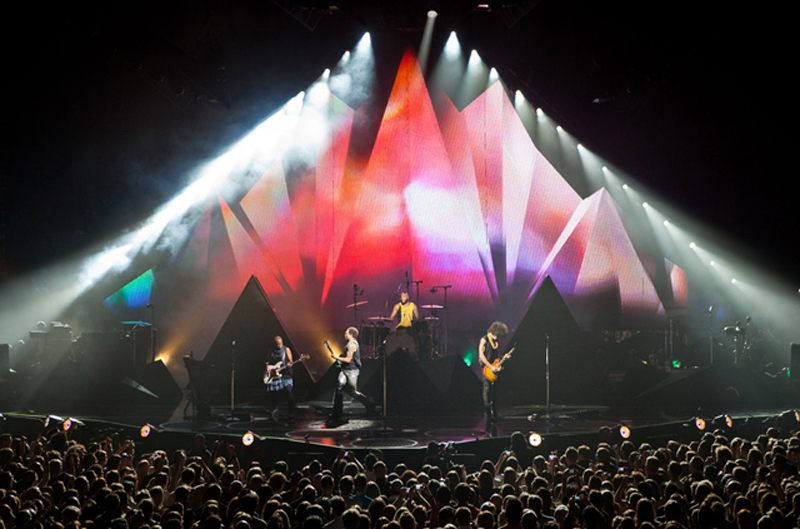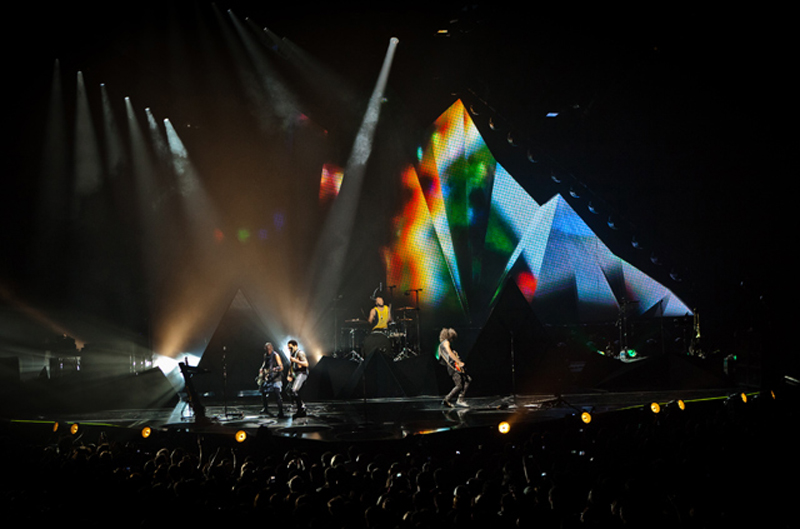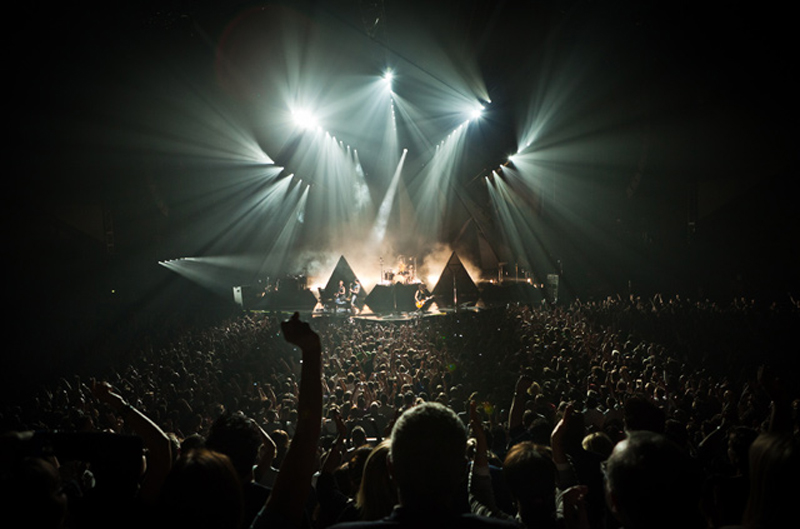 The pictures are kindly provided by MLF.
Posted in performance by alex on December 11th, 2011.
Tags: Es Devlin, Flat-e, hammersmith apollo, It Ain't Over 'til It's Over, led screen, Lenny Kravitz, live visuals, london, mlf, msa visuals, stage show, The Found Collective